PST - Pacific Standard Time (UTC-8)
LARGE AND SMALL
POWER STATIONS
Meet the needs of different scenarios.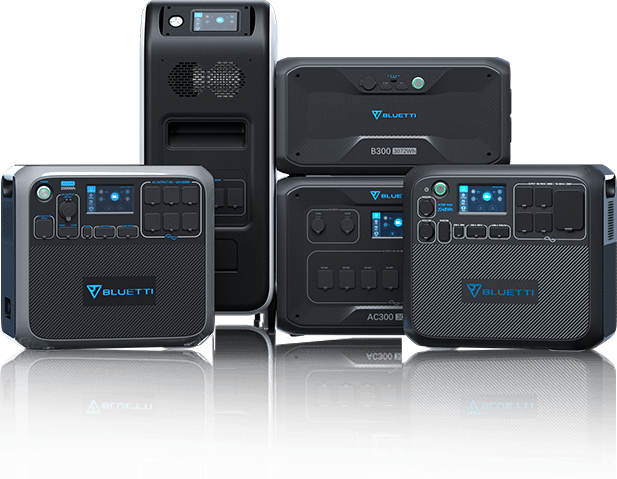 AC200P
Loved by
more than 60,000 families
2000W | 2000Wh LiFePO4
£1,699.00 was£1,999.00
AC50S
Enjoyed by exceed 200000 campers
300W | 500Wh LiFePo4
£459.00 was£499.99
EB55
Fully upgrade portable power station
700W | 537Wh LiFePo4
£599.00 was£699.99
EB70
A fresh choice for van life
1000W | 716Wh LiFePo4
£659.00 was£799.00
EB150
Good assistant in travel
1000W | 1500Wh LiFePo4
£999.00 was£1,099.00
EB240
-20℃, Performance is still stable
1000W | 2400Wh LiFePo4
£1,299.00 was£1,499.00
Large Capacity, High Power
Keep your equipment running indoors and outdoors
Compact Design
Powerful Function
Stay powered, wherever life takes you
BLUETTI seems also feeling pretty festive and they are giving buyers a Spin of the Luck Wheel with every purchase over $1,500 in December. There is a 100% chance that you win either a free 6-foot big Christmas tree, a free power station (EB55, AC50S, AC20 or AC10) or some other special gifts for the holiday – just a little something to add some festive spirit! The thrill of the spin and the luck of the draw as to what your prize might be. Remember to pop in before the Luck Wheel ends on Friday 31st December, 2021.